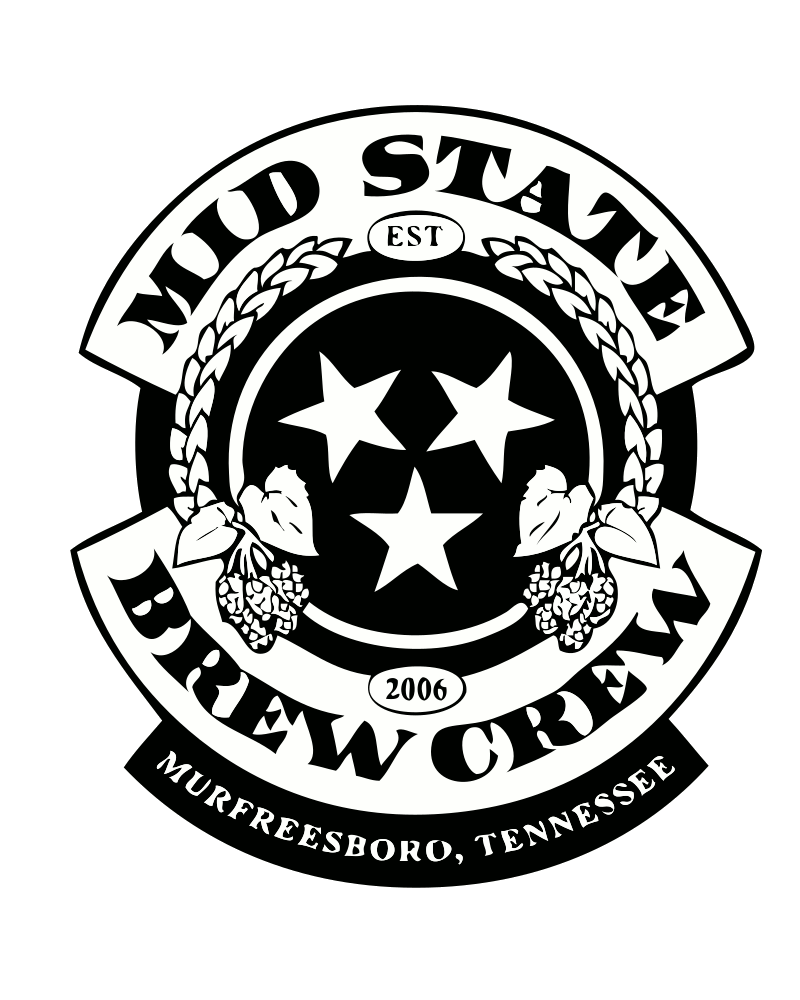 Who we are:
Mid-State Brew Crew (MSBC) is one of three home brewing clubs in Middle Tennessee. Based in Murfreesboro, we are an active community helping every member make better beer through experiments, collaborative brewing, and monthly meetings.
We usually meet at Deep South Growlers at 1:00 pm on the second Saturday of every month, but we also gather at other venues in town as the event dictates.
We are open to anyone willing to brew, share and learn so please stay tuned to the Events Calendar or our Facebook page for updates.
This club is run by a council of five voted in by active members. the 2022 Council of Elders are: Matt Lively, Will Riner, Amanda Bimson, Josh Thorsen, and Joshua Jackson.
Contact us on Facebook or by email [email protected] for more information.